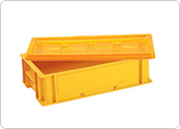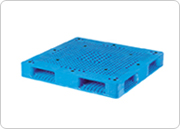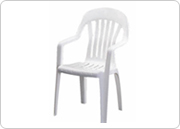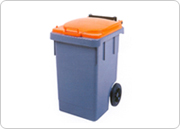 NPC SIAM is the most renowned and largest manufacturer of Wide range of products.
with 4,500-ton injection molder and based on over 50 years' of history and technology.
NPC SIAM is the most renowned and largest manufacturer with range of products line such as beverage & bottled drink container and industrial containers.

The highest production capacity for plastic pallet in Korea, possession of numberous molds.
NPC SIAM is leader of plastic industry in Korea with plenty of Molds as well as an annual production capacity of 20,000-tons. Offering double sided grill and plate pallets and single sided handcar pallets capable of withstanding temperature from-20 to 40 while offering superior durability, long service life and high load ratings, the company has been predominated under intense market situation.

The ergonomic designs reflected the maximum of plastic's aesthetic & functional properties.
NPC SIAM is doing it's best to produce perfect products with technology adopted from leading international manufacturers as well as state-of-the art computerization.

NPC SIAM leading korea plastic industry has harmonized human being with environment based on Green-Marketing since it's establishment.
Under situation of rapidly changing economics and the diversification of business,
NPC SIAM continually efforts to research and develop priority for Green Marketing, contributes to return back to the customers and society development.